Carrie + Chris | Engagement Session | Chester County, PA | June 8th, 2019
To say that I have been looking forward to doing an engagement shoot with Carrie and Chris for a long time is an understatement. But really. Carrie reached out to me back in November to plan something, and we immediately started bouncing ideas off of each other. We agreed that a winter engagement shoot would be ideal – that way we could do a shoot in the snow *cough* playinthesnow *cough* and it would be as epic and magical as you would imagine. Well, Mother Nature decided that wasn't the plan. There was hardly any noteworthy snow. There was minimal magic. It was kind of a bummer, but obviously not a deal breaker. And so the waiting period began…
Flash forward a few months – the holiday season died down, the winter slump was over, and we were surrounded by lush greens and beautiful flowers once again. I see you, spring! We were on it, especially because we knew summer had intentions to skip right over spring. The new plan was to do a shoot at Marsh Creek, but also throw in a bit of a small-town urban vibe, for good measure. I met up with Carrie and Chris at a fun newish spot in Phoenixville called The Analog Room (RIP Club 212), which is the upstairs portion of The Bistro on Bridge. If you aren't familiar with the place, I highly recommend you look it up – it's a happening spot and a great place to mellow out, have a few drinks, and play some retro arcade games, or larger scale classics (I see you Jumbo Jenga), or you know, do a photo shoot. Plus, it's essentially rooftop beer garden and the views and ambience don't disappoint.
The plan was to sit down, have a few beers, and chat before hitting the town. We got to talking, and the good times immediately started rolling. I'm pretty sure we actually spent more time laughing than talking. That's how I knew this was going to be one for the books.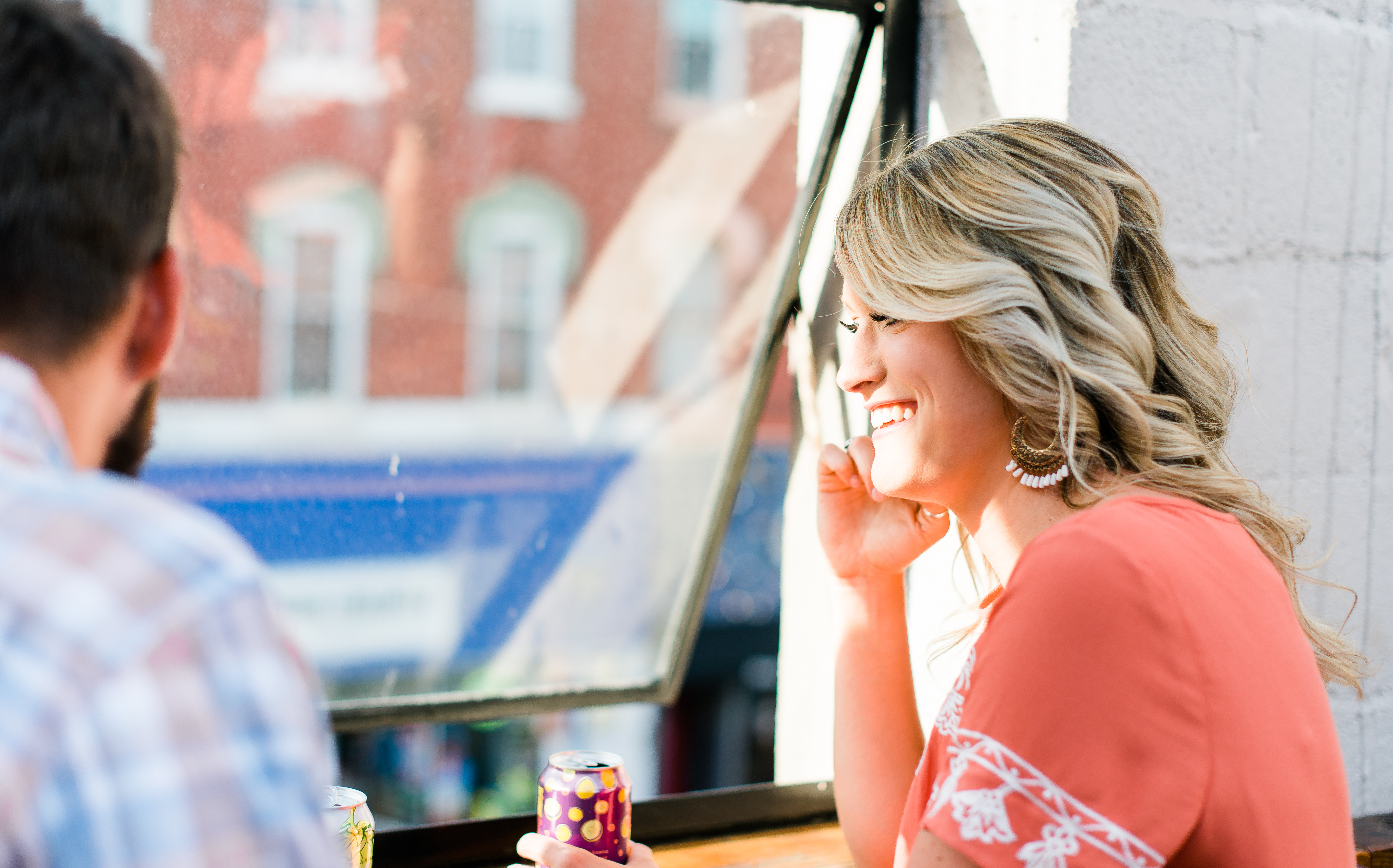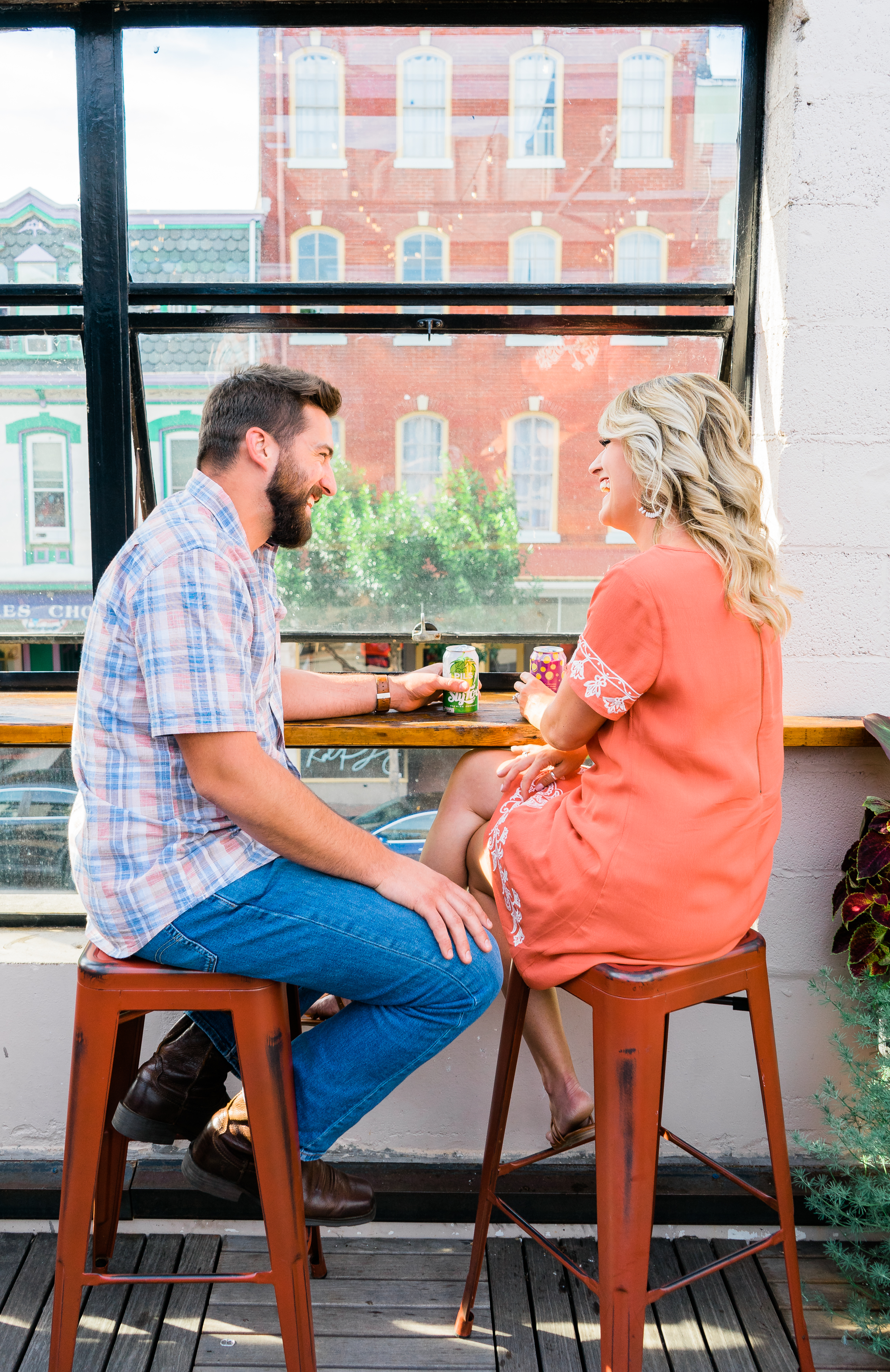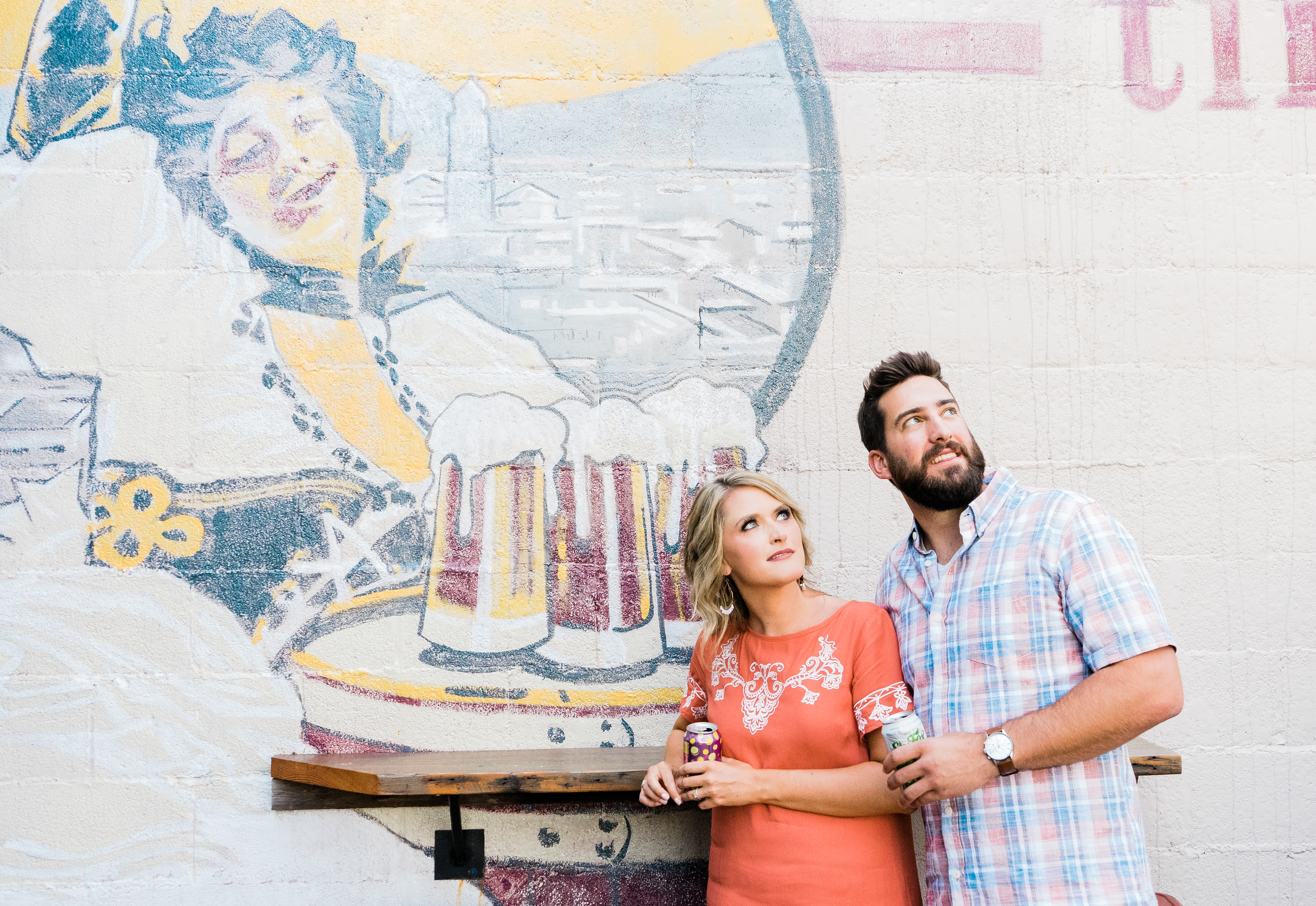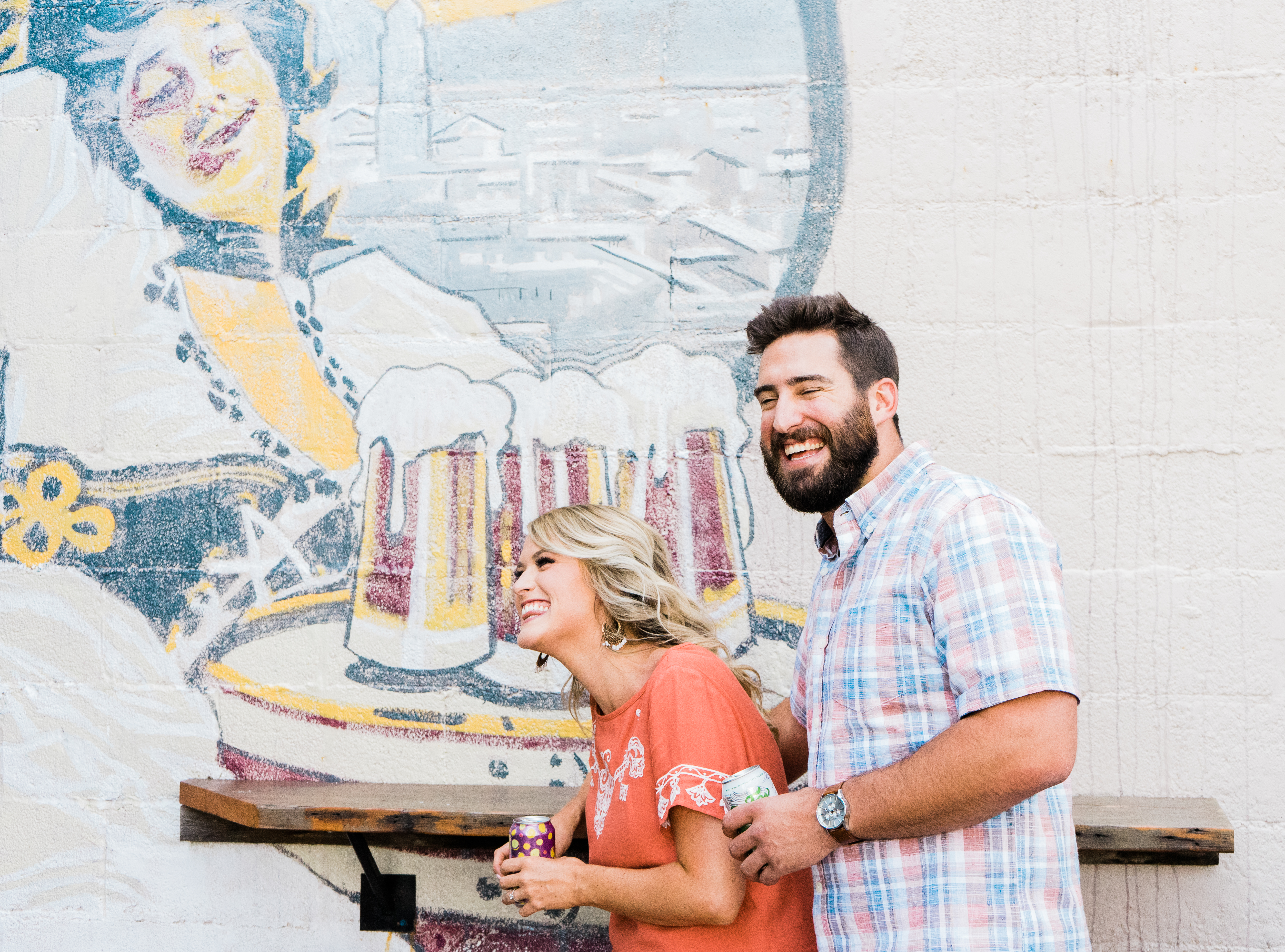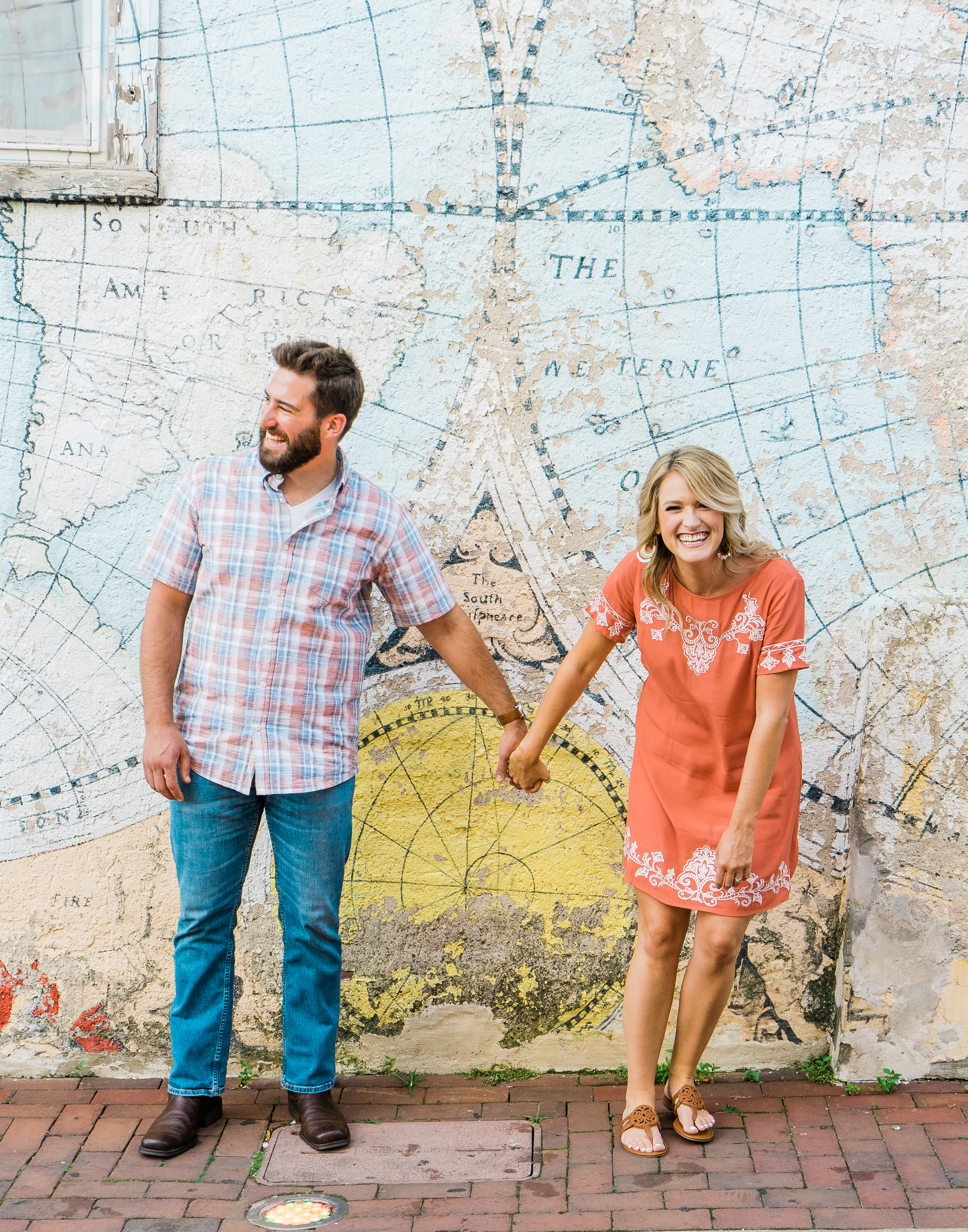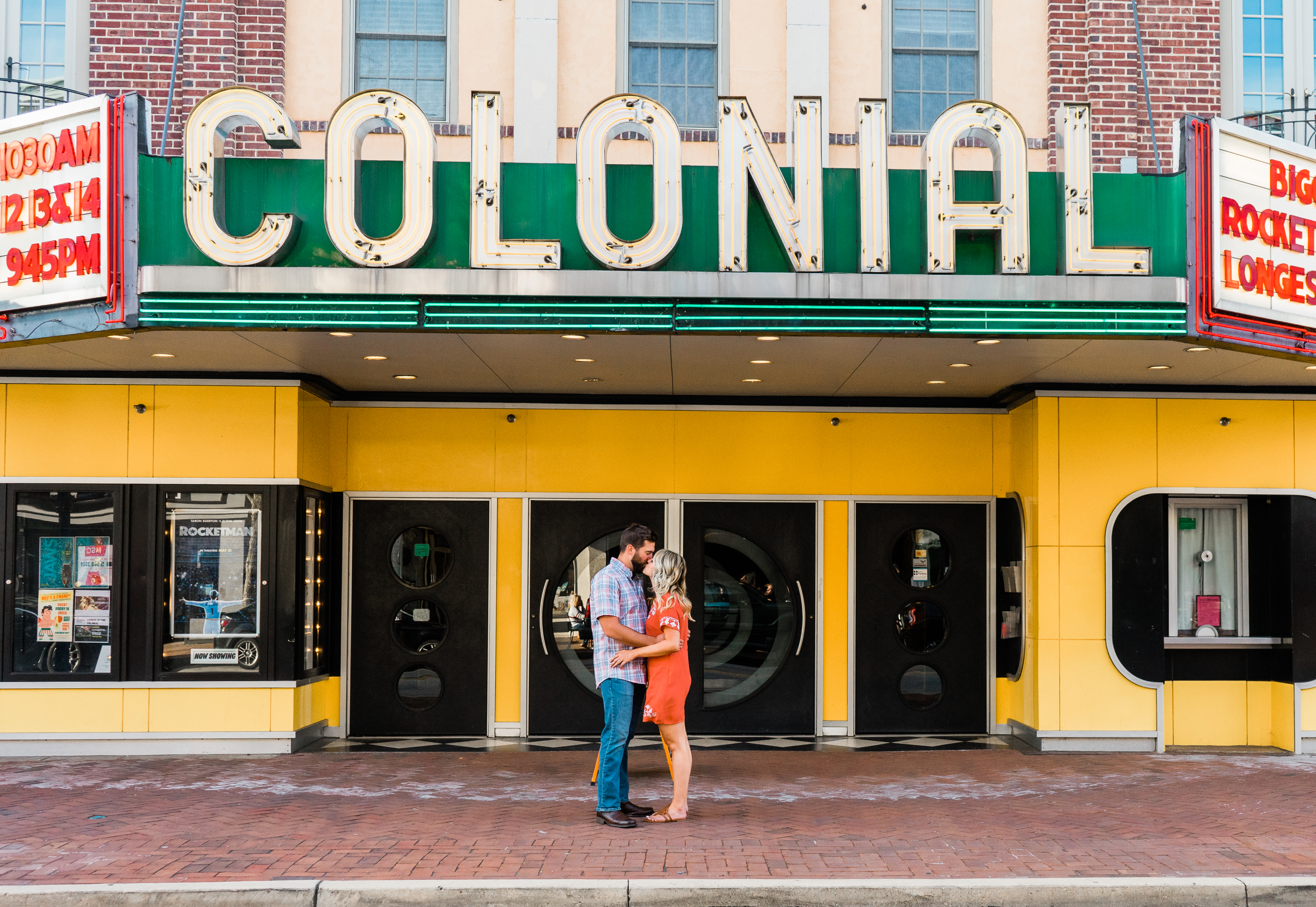 Once we romped all over Phoenixville, it was time for a change of scenery. We headed over to Marsh Creek to bask in the brilliance of the golden hour and enjoy the tranquil views of the lake, plus we didn't want to miss the promising sunset. Fun fact: they made a pit stop along the way to get Carrie's pickup truck (that's right) and cowboy boots, to authenticate the experience. We honestly couldn't have asked for a more perfect evening.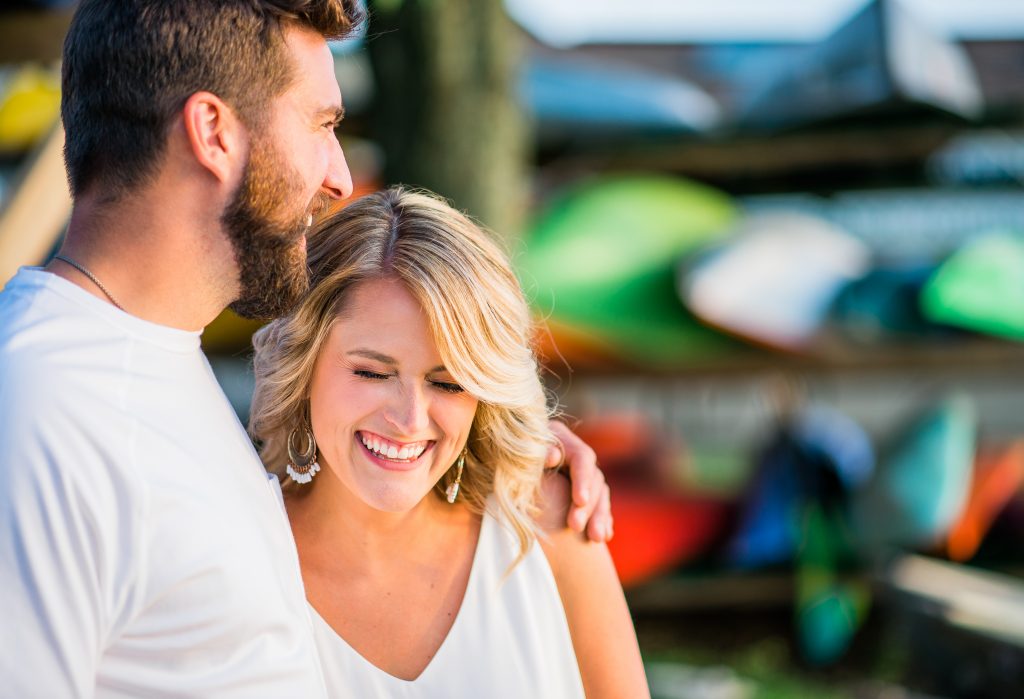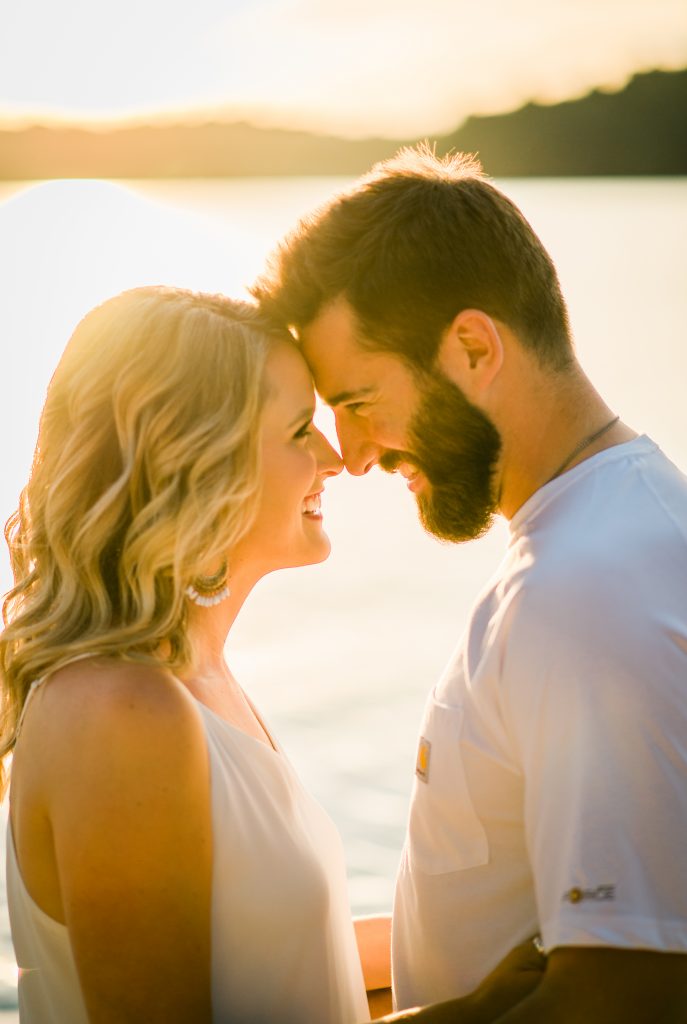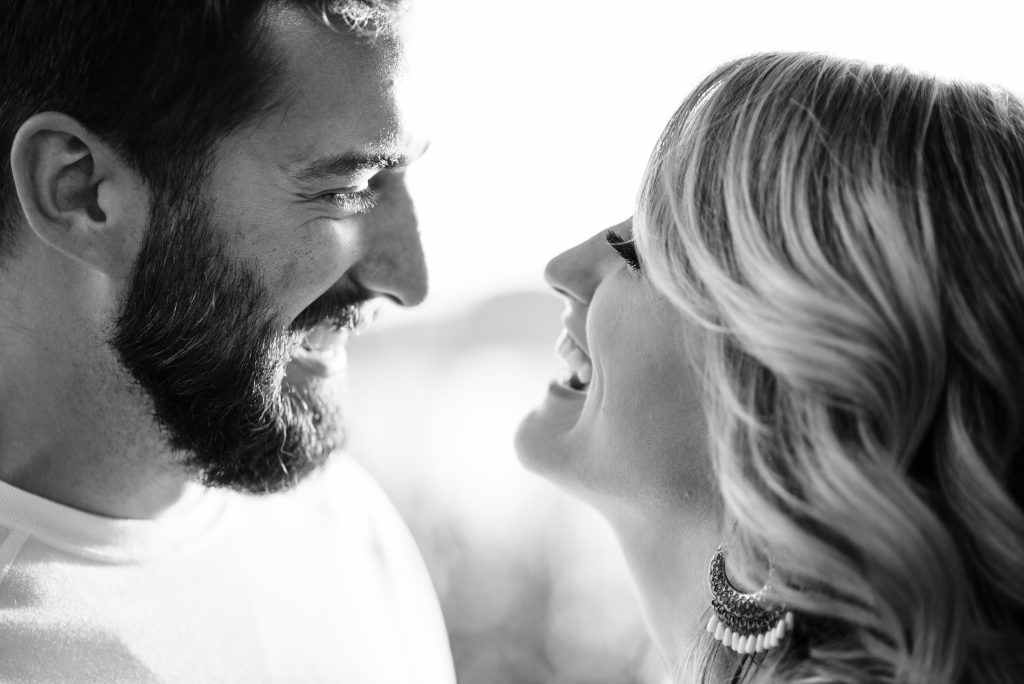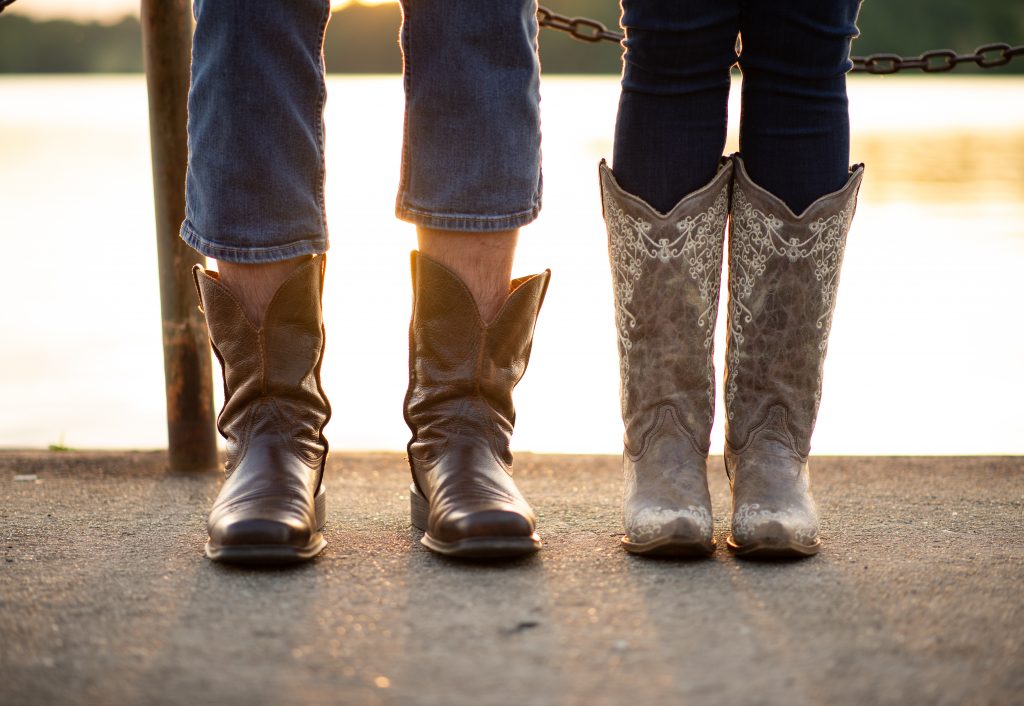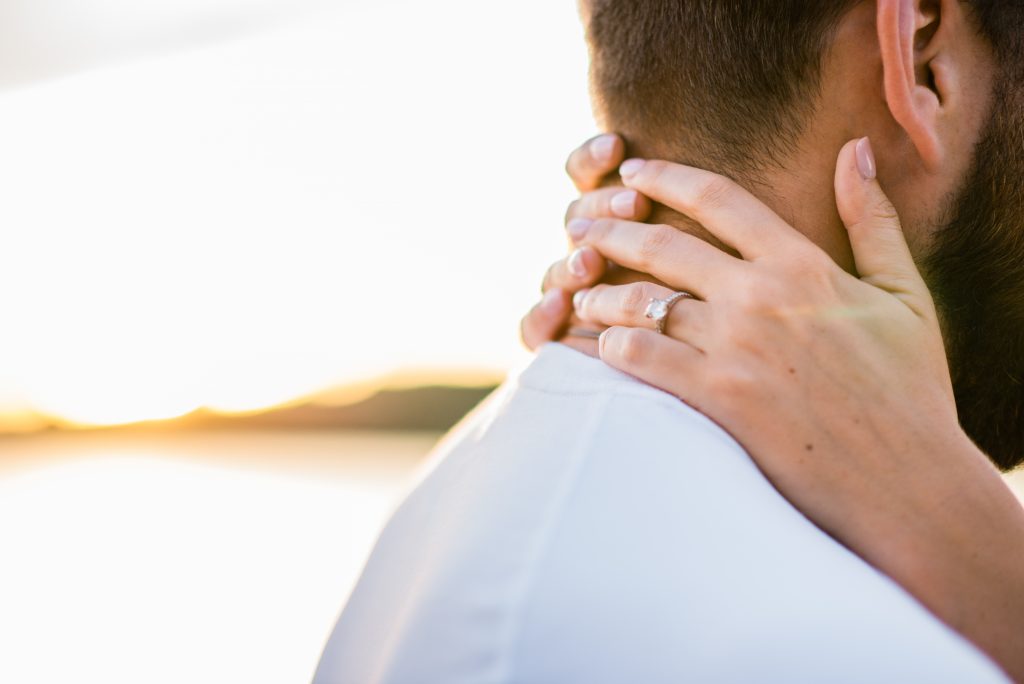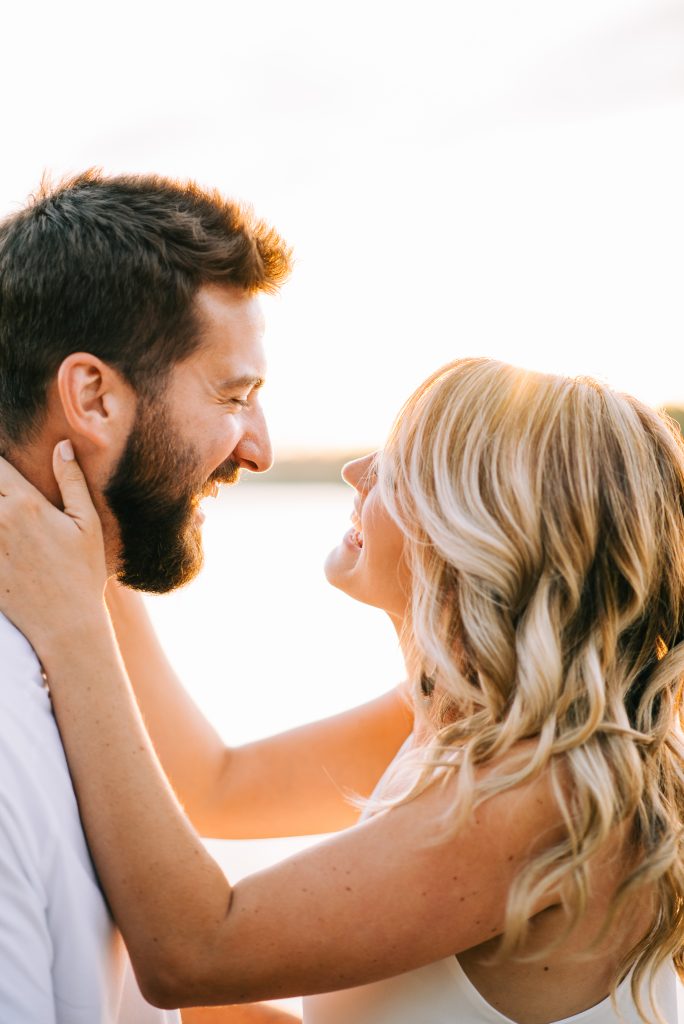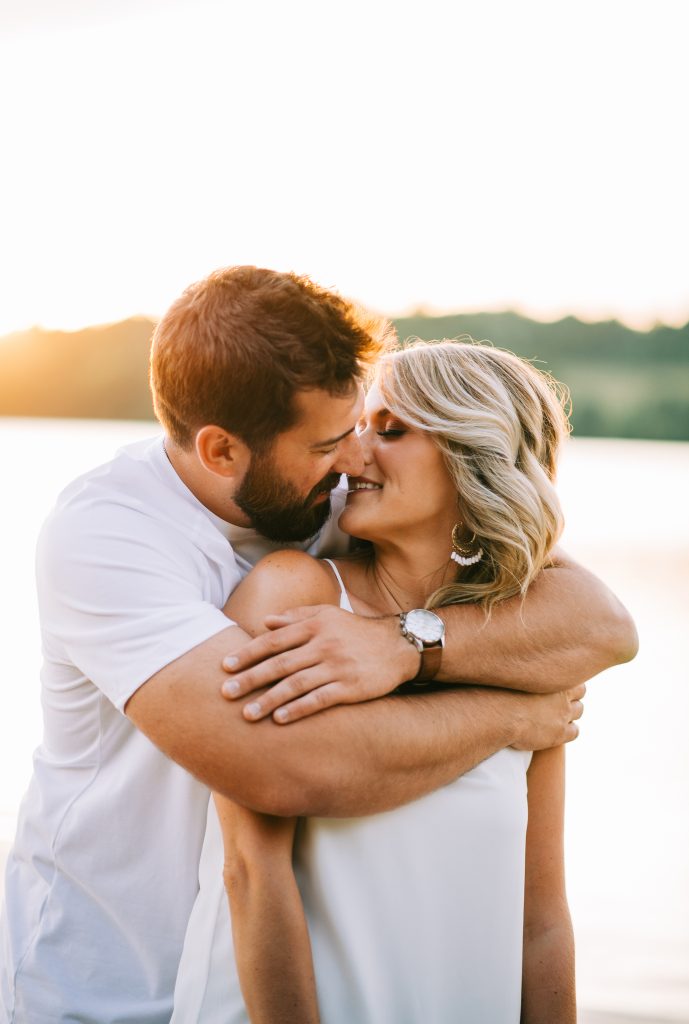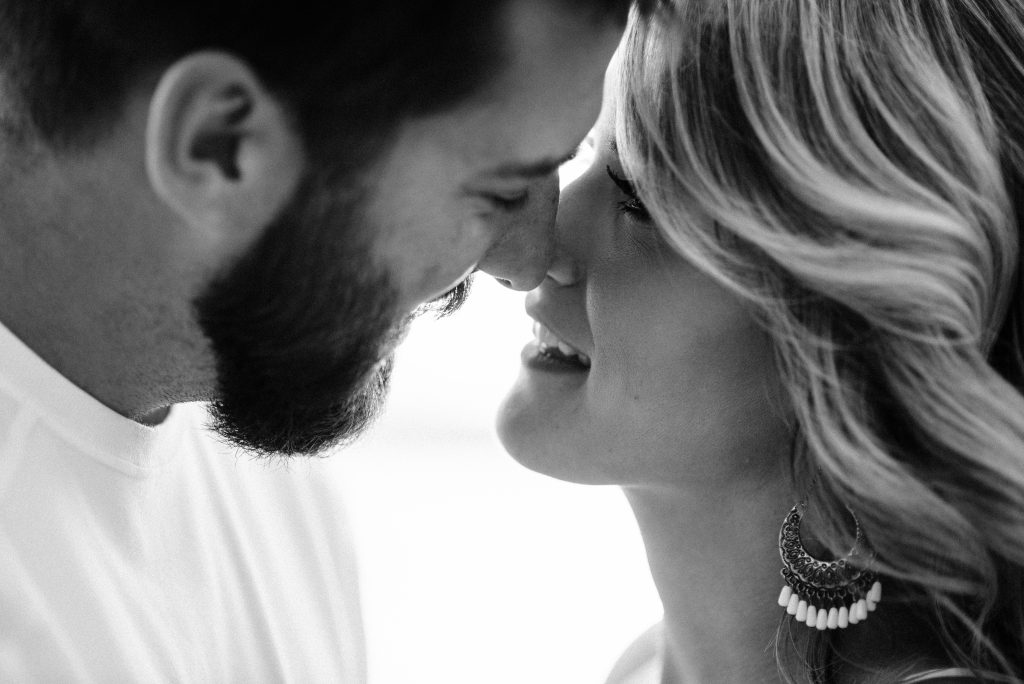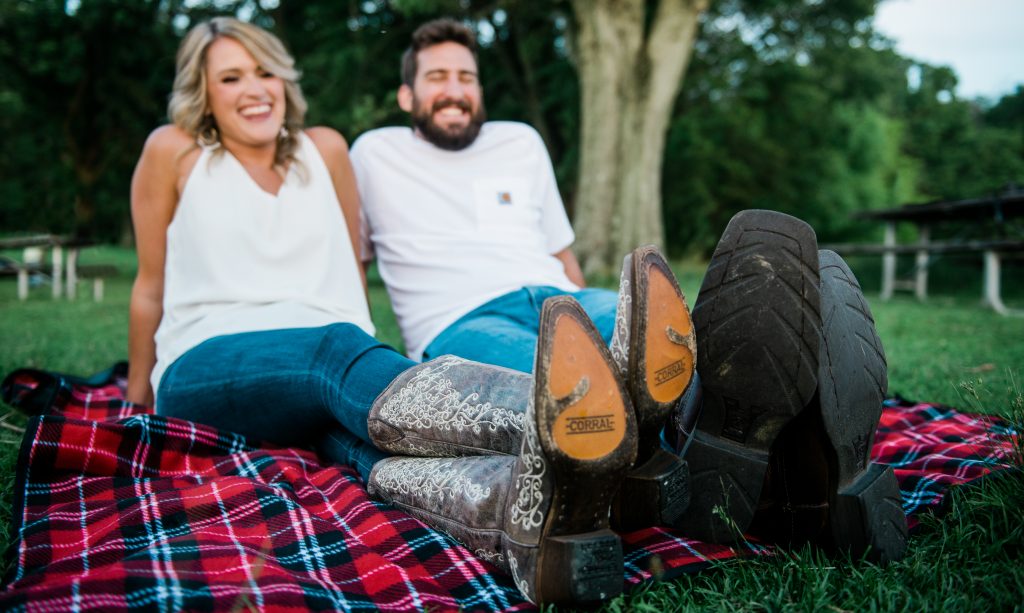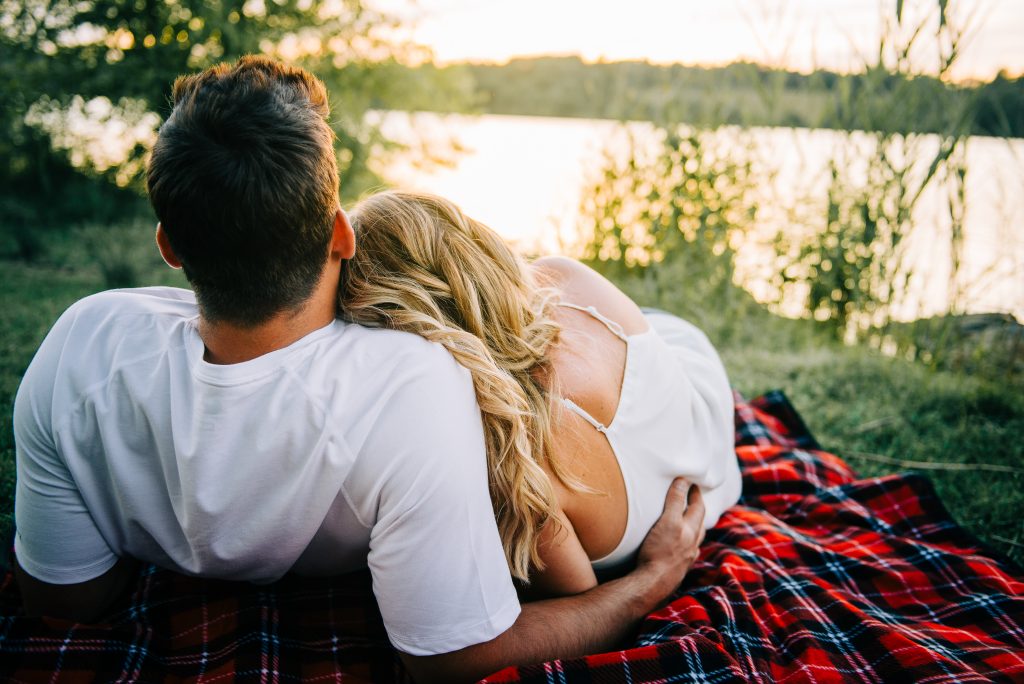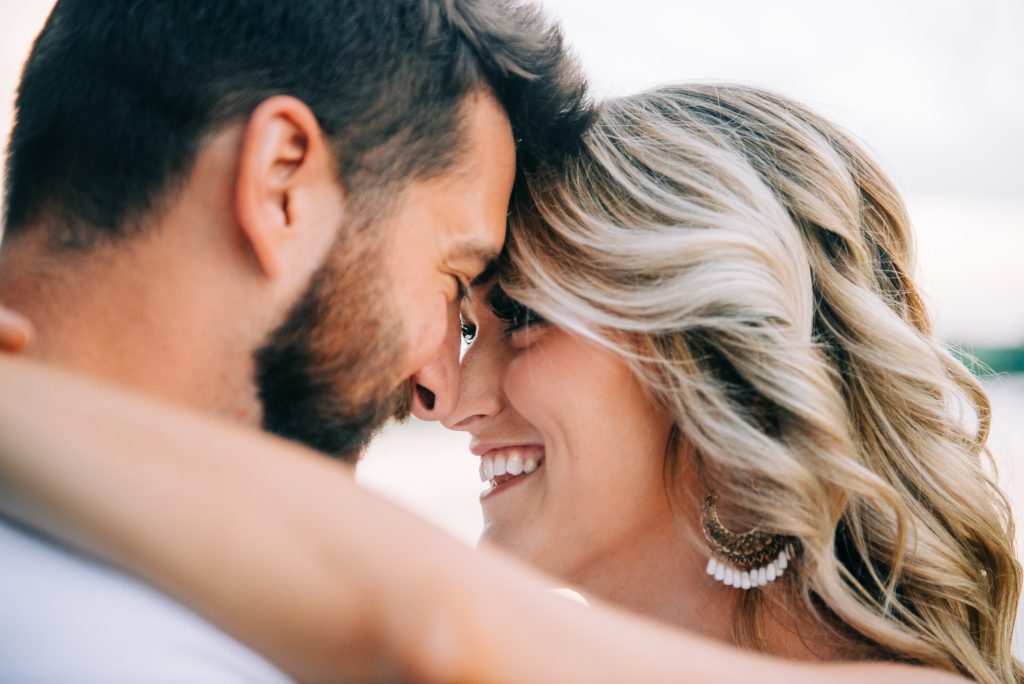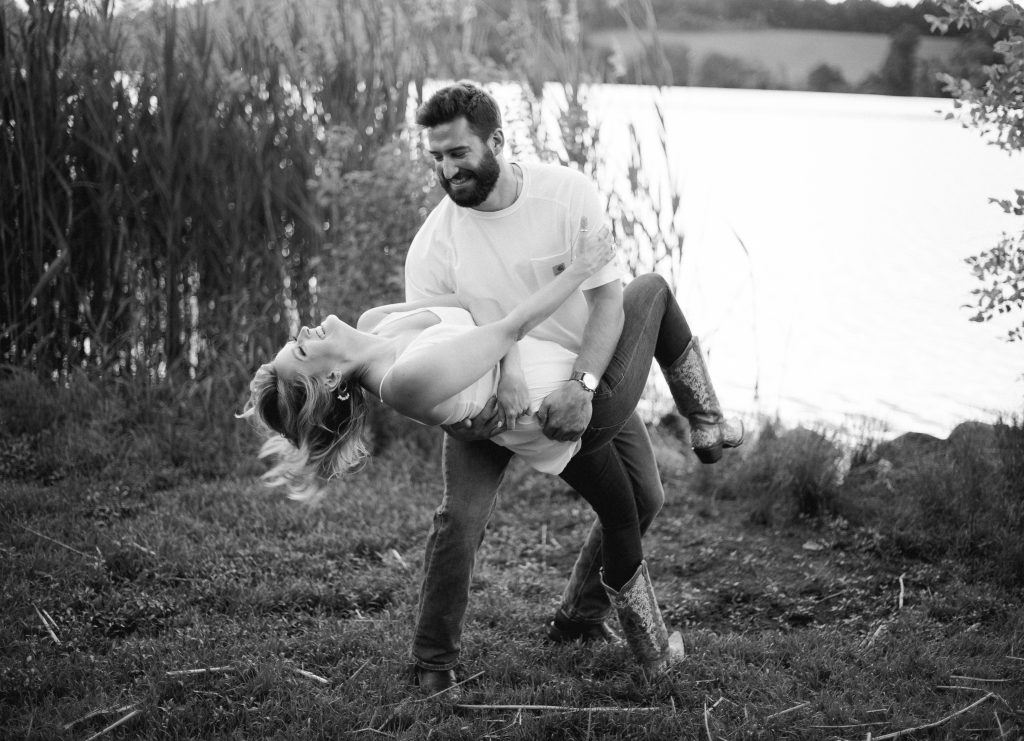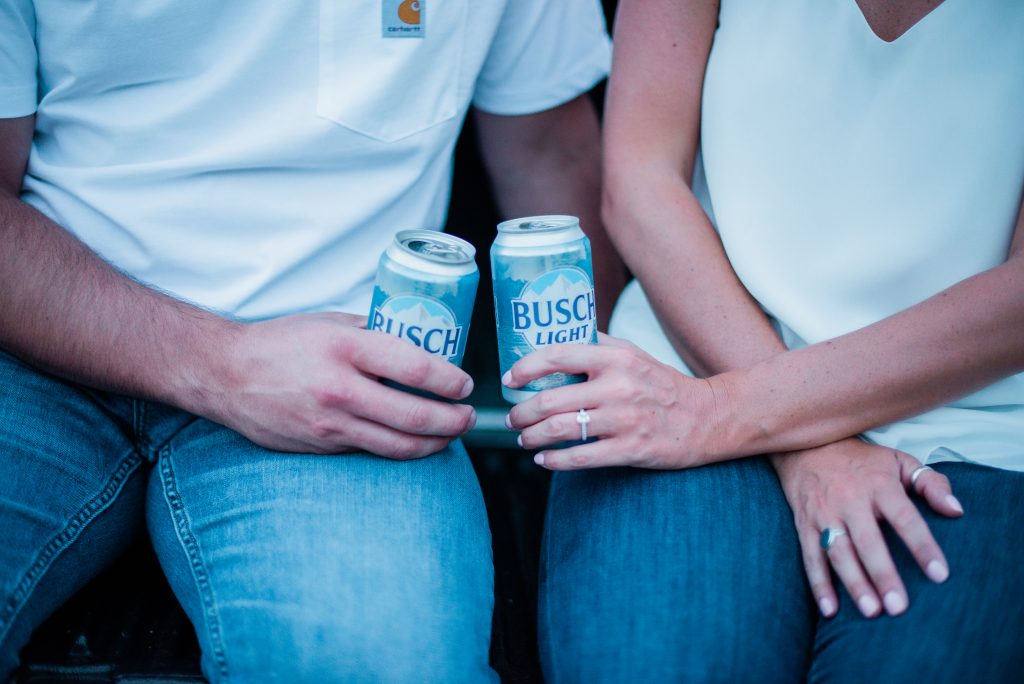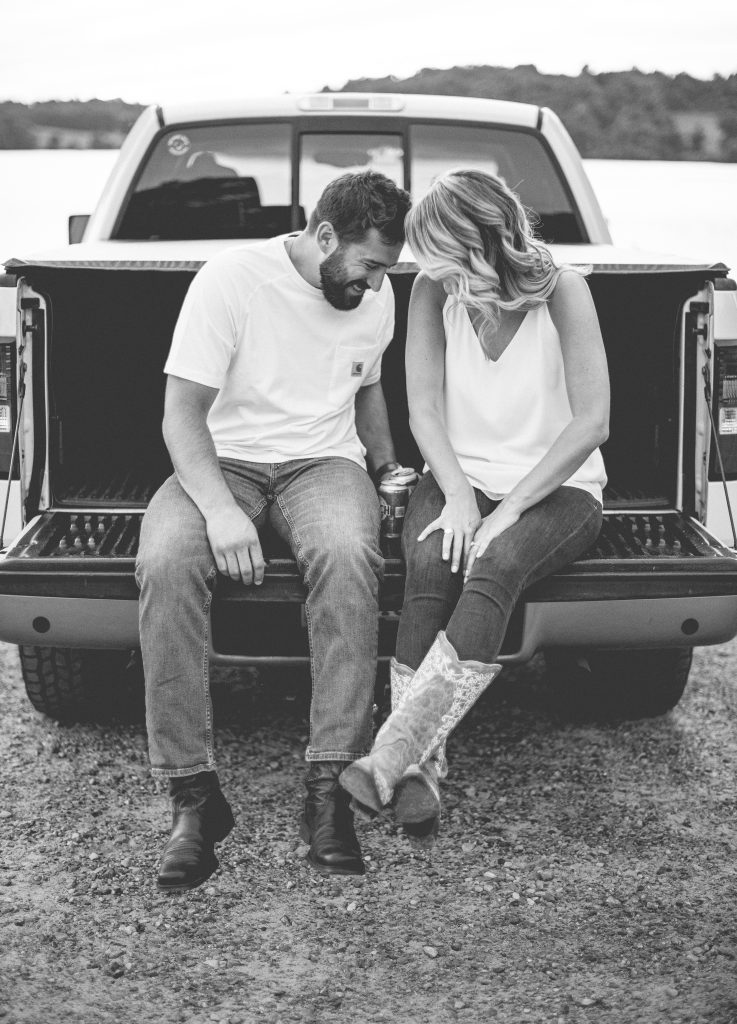 My shoot with Carrie and Chris was a genuinely great time. I laughed, they laughed, we all laughed together. My cheeks were sore the next day from smiling so much – smiling because I knew the experience was raw. I walked away that evening knowing that something HUGE had happened. There was no shortage of laughter and love throughout the day. Nothing was forced or awkward. The moments they shared between each other were authentic and the emotion was real. I have the pictures to prove it! They were completely down to earth and down to have a good time (looking at you Busch Light). My favorite part of the shoot? I asked them if they'd be willing to show me their first dance if I played THEIR song. Without any hesitation they went right for it. Chris even started singing to Carrie, which may or may not have melted my heart a little bit. OK, a lot. What a great couple. And honestly, can we talk about how good looking they are? Phew.

Carrie and Chris, thank you SO much for asking me to capture your engagement pictures for you. I can truly say it was a pleasure and an adventure. Exactly one year from today, you will be doing this all over again, but as husband and wife. I'm so happy for you two – you deserve all the happiness in the world. Congratulations again!